If you always wondered what happened to Ann and Mark from Meander Scar, or who was Ann's niece Maeve's father, Centrifugal Force has your answers. Rachel, the "good" sister has some deep secrets and deeper hurts. She's lived a lie for a quarter of a century, and it all may come tumbling down if Maeve's father learns of her existence.
Back cover copy
Former lovers
attempt to rectify the past to save their children and preserve the fragile world in crisis.
Rachel Michels made a poor choice which resulted in her biggest blessing, her daughter, Maeve. When the father of that blessing returns decades later, she knows he wants something she'd taken from him. Rachel has lived in near seclusion and mistrust, fearful of losing the one person who's kept her life from coming unglued.
Professor Gervas Friedemann returns to Wisconsin, seeking a missing ancient artifact, along with help for his oldest daughter who is suffering from a rare genetic blood disorder. With the European Union at stake, blackmail could negatively impact a crucial vote in the German Parliament unless Gervas recovers an irreplaceable relic he left in the United States on a lecture tour a lifetime ago. He knows who took the piece of history he once flaunted—the woman who had stolen his soul. He only hopes she still has the ring.
Reader's Discussion Guide
Data: Publication Date: December 15, 2017
ISBN-13: 978-0-9967683-6-8
Electronic ISBN: 978-0-9967683-7-5
Library of Congress Control Number: 2017918611
2.99 ebook
Other cataloging info:
FIC027110 Fiction : Romance - Suspense
FIC027270 Fiction – Clean and Wholesome
FIC045000 Fiction – Family Life
Keywords: multi-generational, stolen jewels, suspense,

Wisconsin, Germany, romance, family
Short Description:
Romantic suspense set in contemporary Wisconsin and Germany. A goody two-shoes with a secret meets up with her past when her former lover returns with secrets of his own. Rachel may come unglued if Gervas takes the only one she loves--his daughter. Gervas wants only the priceless piece of antiquity she'd once stolen. She can keep his heart.
Read an Excerpt
Learn more about the Etruscans and the jewelry in the book, as well as some history about Freiburg, Germany.
Learn about Fanconi Anemia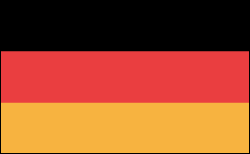 For information on the German government, there are several excellent sources of information. I recommend the official government site, the
Bundesregierung, and other sites such as Wikipedia, and factmonster.